SWA product range is inspired by Sri Lankan ingredients packed with the goodness of its soil such as Ceylon Tea, Cinnamon & blue lotus and made with care to suit the Sri Lankan Skin.
SWA detox facial range consists of 8 products that are carefully crafted to be skin- friendly and free from harmful chemicals to offer what's best for the Sri Lankan skin for proven results!
SWA – meaning 'From within' doesn't leave you with a choice between your reality and what's best for you. SWA , believes that ultimate happiness in life comes from being in tune with the nature and who you are. SWA gives you the heavenly alignment you want in your busy life and delivers lasting beauty through wellness. 
Product Range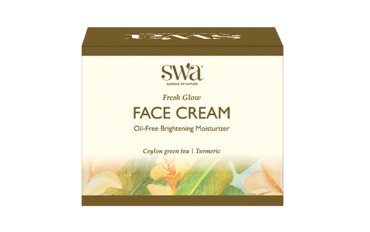 SWA NATURALS - FRESH GLOW FACE CREAM-30G
This ultra-light face moisturizer absorbs quickly to soften and smoothen skin texture. Fortified with UV protectants offering protection from the sun, Turmeric improves complexion and hydrates the skin, Green tea antioxidants protects and nourishes. Fresh Glow leaves skin glowing and radiant.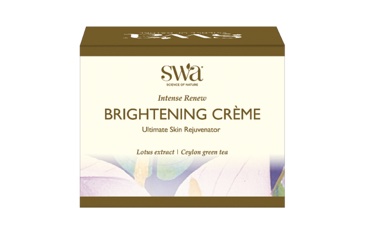 Swa Range 2SWA NATURALS-INTEN BRIGHT CRÈME NIGHT CR.-30G
This deep moisturizer works overnight to visibly brighten, hydrate, and tighten skin. Intense Renew, uses the goodness of Purple Lotus extract and Green tea to reveal plump and youthful skin.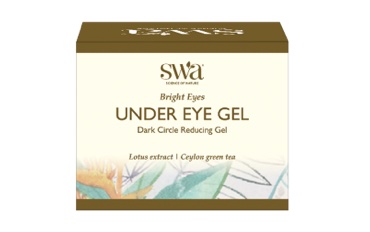 SWA NATURALS-BRIGHT EYES UNDER EYE GEL-15G
This super absorbent eye-gel infused with soothing Green tea and a powerful tri-peptide complex, Haloxyl, diminishes the appearance of puffy and dark undereye circles in just 28 days. For youthful, bright eyes!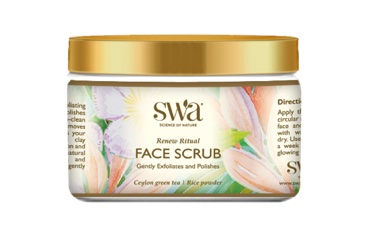 SWA NATURA-RENEW RITUAL FACE SCRUB-100ML
This gentle exfoliating scrub purifies and polishes the skin. The deep-clean treatment naturally removes impurities and evens skin tone. Mineral clay helps remove pollution and impurities, while natural rice husk granules and apricot beads gently refines skin texture.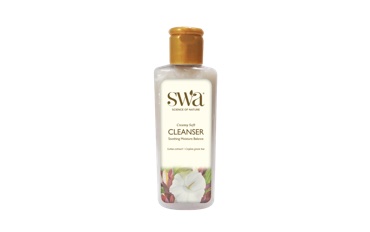 SWA NATURALS-CREAMY SOFT CLEANSER-100ML
This purifying creamy cleanser packed with Purple Lotus extract and Green tea gently melts away pollution, dirt, excess oil, and makeup. Pure Bliss leaves skin feeling clean and fresh, while keeping the skins natural moisture intact.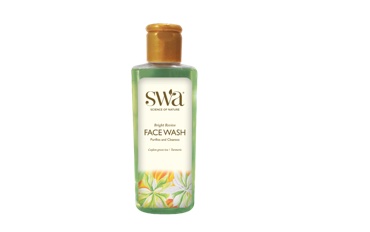 SWA NATURALS-BRIGHT REV. FACE WASH 100ML
This gentle rinsing formula infused with detoxifying Green tea and brightening Turmeric leaves skin feeling clean, bright and refreshed.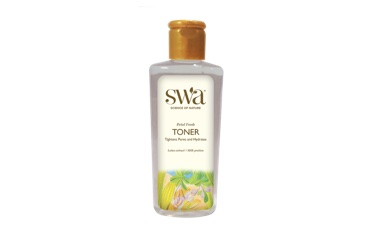 SWA NATURALS - PETAL FRESH TONER - 100ML
This alcohol-free toner is infused with Milk protein and Purple Lotus extract. Petal Lush clears and brightens dull and tired skin. This pH balanced toner visibly reduces the appearance of pores and leaves skin feeling refreshed and hydrated.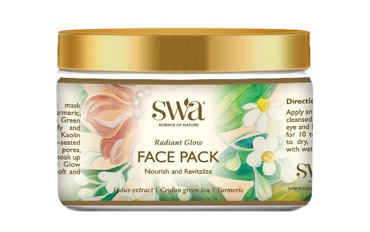 SWA NATURA-RADIANT GLOW FACE PACK-100ML
This mattifying mask infused with Turmeric, Purple Lotus and Green tea helps detoxify and relax tired skin. Kaolin draws out deep-seated debris to purify pores, while Mineral clays soak up excess oil. Smooth Right leaves skin visibly soft and even.