Sri Lankan Endemism: It's Ours to Protect
Our nation isle has been blessed with a rich bio- diversity that accentuates its natural beauty. We believe in protecting and nurturing endemism to keep alive the natural wonder of Sri Lanka for future generations
We at Hemas pledge to raise awareness, champion advocacy through partnerships, and rally our people across the nations into action to safeguard our environment, protect our natural resources and reduce use of plastic that are harmful to the environment. Our intention is to have minimum impact to the environment through sustainable and responsible operations in Sri Lanka. This is our commitment. This is our responsibility
Responsible Plastic Manufacture and Disposal Practices
From Design to disposal, we will strive to reduce use of plastic that are harmful to the environment
Manufacturing: Reduce 30% of plastic used in packaging by 2030
Plastic Waste Generated: Recycle 100% of plastic waste generated during manufacturing by 2030
Extended Producer Responsibility: Facilitate the collection and offsetting of 100% of plastic sent to the market/consumers by 2025 through initiatives across the country
Environmentally Friendly Products: Transform product portfolio to include environmentally friendly and bio-degradable products
Safeguard our Eco System
We will embrace and champion initiatives that protect and nurture our unique ecosystem
Reforesting: Protect and nurture our endemic species by reforesting and sustaining over 1,000 acres of forest cover in Sri Lanka by 2030
Be a Catalyst: Collaboration and partnerships in promoting initiatives that protect endemic species
Protect our Natural Resources
Actively pursue the use of natural resources in a responsible manner limiting the impact our operations have on the environment
Energy Reduction: 25% energy reduction by 2030. 25% energy obtained through renewable sources
Water: 50% reduction of water used in operations by 2030
The Group focuses on making a positive impact our society through initiatives focused on tackling inequality that exists in today's communities and creating an inclusive world where no child is left behind.
Initiative
Hemas Champions its Mangrove Project on 'World Wetlands Day 2022'
Partnership: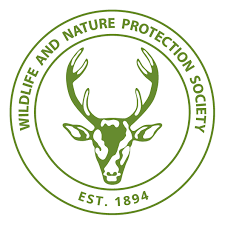 WNPS
Location: Anawilundana Ramsar Sactuary
Following a MOU signing a year ago to restore the Anawilundawa Ramsar Sanctuary, Hemas Consumer Brands along with Kumarika and Baby Cheramy celebrated 'World Wetlands Day 2022' by collaborating with the Department of Wildlife Conservation (DWC) and Wildlife & Nature Protection Society (WNPS) in the momentous first transplanting of plants from the nursery to the wetland, Sanctuary. Representatives from Hemas Consumer Brands, WNPS, DWC, local farmers and well-wishers from the community were present to show their commitment during this occasion.
Initiative
Hemas Consumer Brands take a bold step forward in breaking the stigma on menstrual hygiene!
Period poverty being a major setback for many Sri Lankan women, it is time we all ask the most important question, is period poverty only a women's issue?

Hand in hand with our brand 'Fems AYA', Hemas Consumer Brands launched a company-wide initiative to distribute free sanitary and encourage both genders to actively seek answers to the above question, opening a timely conversation among both genders within and outside the company about the issues faced by women due to period poverty.
Initiative
Hemas Consumer Brands Partners with John Keells Holdings for Fems AYA
Partnership: John Keells Holdings
Hemas Consumer Brands signed an agreement with John Keells Holdings PLC to provide Fems Aya sanitary napkins to all its employees and conduct awareness sessions within the organization on menstrual health and hygiene.

Fems Aya, committed to address period poverty and promote proper menstrual health and hygiene have just completed one year with remarkable results to show.

During the last year, together with our partners the Fems team conducted various initiatives including conducting training programs and donating sanitary napkins to women in need. Hemas also became the first corporate to provide sanitary napkins to all its employees regardless of their gender to carry the message forward.
Initiative
DIALOG, MAS, HEMAS & SARVODAYA LAUNCHES `MANUDAM MEHEWARA' TO AID COMMUNITIES IN NEED
Partnership: John Keells Holdings
Location: Island Wide
impacted families and communities in the country due to the ongoing economic crisis, Dialog Axiata PLC, MAS Holdings, Hemas Holdings PLC, Sarvodaya Shramadana Movement and PwC Sri Lanka joined forces to launch the 'Manudam Mehewara' relief initiative.

Driven by its shared values and vision of providing immediate assistance to marginalised and vulnerable communities, the 'Manudam Mehewara' corporate coalition joined hands with like-minded partners including Sarvodaya, which will identify and provide emergency relief to more than 100,000 adversely affected families, especially communities in deep poverty. PwC partnered the initiative pro bono to monitor financial governance and reporting as per compliance requirements of the corporate partners
Initiative
Hemas, Dilmah, Brandix and Daraz Partner to Provide Medicine and Food Relief
The health and food sectors are two of the most heavily affected by the ongoing economic crisis in Sri Lanka, with severe medical and food supply shortages, availability of basic pharmaceuticals and overall health and wellbeing continuing to be significantly affected. In this backdrop, building on established partnerships and keen interests of various actors, the United Nations Development Programme (UNDP) in Sri Lanka has leveraged its experience to develop a giving facility, comprising of two mechanisms; Firstly, by channelling private sector funds towards procuring essential and non-essential medical supplies and address food security; and secondly, by channelling individual donations through a crowdfunding mechanism set up by UNDP.

In response, key private sector actors including Hemas Holdings PLC, Dilmah Ceylon Tea Company, Brandix Apparel Limited and Daraz Sri Lanka have come forward to pledge their commitment through the facility to complement and strengthen the ongoing health sector efforts of the Ministry of Health and the World Health Organization (WHO) and food sector efforts led and coordinated by the Food and Agriculture Organization (FAO) among others.

Sarvodaya, the United Nations Global Compact Network Sri Lanka and oDoc Sri Lanka will also come on board as Strategic Partners of the facility.
Initiative
Hoppers London' Joins Hands with Hemas Outreach Foundation to Provide Nutrition Packs to Children Who are Most Affected by the Ongoing Crisis.
Partnership: Hoppers London
'Hoppers' – a well-known chain of restaurants in the UK joins hands with Hemas Outreach Foundation to provide nutrition packs to children in Sri Lanka through their Feeding the Future initiative.

The short-term aim of the 'Feeding the Future' project is to provide basic necessities to schoolchildren and their families ensuring that they are still motivated to come to school and learn. In the longer term, once the crisis at hand has abated, the project will focus on school meals and children's nutrition.
Initiative
Hemas Consumer Brands and Cleantech Partner in Plastic Collection & Recycling Project
Partnership: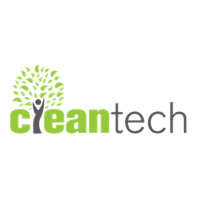 CleanTech
Hemas Consumer Brands recently signed an MOU to ensure the responsible disposal of plastic waste. As part of the project, plastic litter left behind at public events and public spaces will be collected and recycled as the partners work together to conserve the environment.
Initiative
Hemas Consumer Brands Joins WNPS to Preserve Our Endemic Flora
Partnership: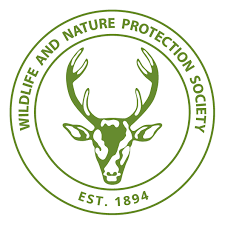 WNPS
Beads resembling a vibrant sunset scattering around the palm tree, the Ran Dothalu flowers are famous for its beauty and vibrance. Given its striking beauty, many gardening enthusiasts and decorators often use the flower as an ornamental piece which has led the plant to be considered endangered.

In the continuous journey to protect the endemic, Hemas Consumer Brands together with the Wildlife and Nature Protection Society of Sri Lanka (WNPS), have selected 04 strategic locations including Sooriyakanda, Baduraliya, Manikyawatta and Kalugala to build a nursery of Ran Dothalu, to ensure the plant is not disturbed and is given ample nutrition and protection required to disperse naturally.
Initiative
Hemas Partners Clean Ocean Force to Safeguard Negombo's Threatened Ecosystems
Partnership:
Clean Ocean Force
Location: Negombo
Hemas Holdings PLC and its subsidiary Hemas Consumer Brands signed Memorandums of Understanding (MoUs) with Clean Ocean Force (COF) to carry forward their strong commitment to protect Sri Lanka's natural environment through sustainable and responsible operations relating to the use and disposal of plastic waste. The MoUs will allow the two parties to combat plastic pollution in sensitive areas of the Negombo region for a more sustainable future.

The partnership between Hemas Holdings and COF will engage in a beach caretaker project along 'Poruthota beach' and Hemas Consumer Brands partnership will focus on a clean-up of the 'Negombo lagoon'. The lagoon faces massive environmental challenges as it is connected by many canals and waterways that act as a pathway for plastic debris and pollutants. The addition of polythene, plastic, abrasives, and silt to the Negombo lagoon is destroying its biodiversity and endangering the entire marine ecosystem because the lagoon connects to the Indian Ocean It is estimated that through the project, 350 to 500kgs of PET bottles will be removed, along with another 100kgs of other plastics, cans and pollutants through a weekly and bi-weekly plastic removal and directed to their sorting centres before being sent for recycling. Through the above process, underprivileged communities in the area are rewarded with incentives that will motivate them to perform such work towards protecting beaches and waterways while uplifting their livelihoods. This income assures that these volunteers can expect a steady monthly income during the prevailing economic crisis period.
Initiative
Hemas Launches Group Environmental Agenda 2030 'Haritha Mehewara' to Protect Endangered Endemic Species in Sri Lanka.
With the firm belief that a responsible Sri Lankan corporate must care for and protect what is uniquely Sri Lankan, Hemas Holdings PLC launched their Group Environmental Agenda 2030 'Haritha Mehewara', a long-term commitment to protect and conserve the island's critically endangered endemic species through necessary actions and interventions.
Initiative
Addressing Marine Pollution in Sri Lanka
Partnership: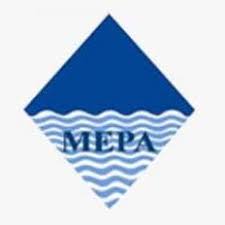 MEPA
Location: Galle
Sri Lanka is a nation that is rich in biodiversity and marine ecosystems, but unfortunately, this is under threat due to plastic pollution. Clean and healthy oceans play a vital role in balancing ecosystems and water resources and mitigating the impacts of climate change. Through the installation of the ocean strainer trash trap we hope to reduce the plastic waste that enters the ocean and protect the marine ecosystem of Sri Lanka.
With approximately 900 MT of plastic waste generated daily in Sri Lanka, the 'Ocean Strainer' floating trash trap will trap, collect, and remove plastic waste before it reaches the ocean.
Initiative
Addressing Marine Pollution in Sri Lanka
Partnership: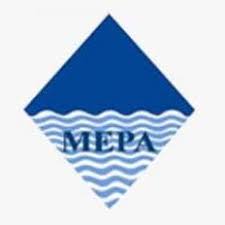 MEPA
Location: Habaraduwa, Rathgama, Bentota, Balapitiya
The beach caretaker program aims to keep the coastline clean through community-led conservation while empowering their livelihood, by providing caretakers with a reliable source of income. The initiative hopes to keep approximately five tons of plastic waste out of the ocean, assisting the conservation of Sri Lanka's threatened and degraded marine ecosystem.
Initiative
Reclaiming Used Pens and Toothbrushes to Minimise Impact on Landfill
Partnership: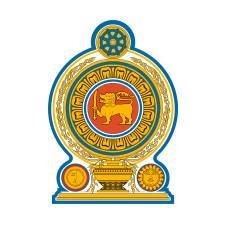 Ministry of Environment
Partnered with the Ministry of Environment's initiative "Not a Rule but a Discipline" and facilitated the placement of recycling bins at Government institutions and schools to collect disposable plastic pens and toothbrushes.
Initiative
Encouraging Responsible Disposal of Plastic Waste
Partnership: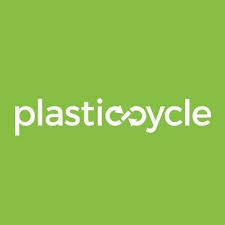 Plasticycle
Hemas Consumer Brands partnered with John Keells Holdings for its social entrepreneurship project Plasticcycle which is targeted towards responsible disposal and responsible management of post consumption plastic products among the general public.
Initiative
Restoring the Mangrove Ecosystem at the Anawilundawa Ramsar Wetlands
Partnership: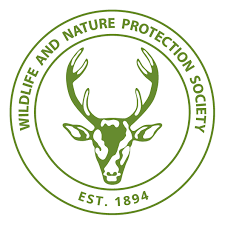 WNPS
Location: 9.8 Acres in Anawilundawa Ramsar Wetland
Hemas Consumer is implementing necessary measures to restore mangroves in selected blocks of land which are in close proximity to the Hemas Manufacturing plant in Dankotuwa.
Anawilundawa wetlands stretches across 1,397 hectares and is one of Sri Lanka's six designated wetlands by Ramsar Convention. Whilst being a sanctuary for hundreds of bird species, fish species and animals, Anawilundawa ecosystem has largely benefited the villagers to earn a living.
Initiative
Reforesting of Land in Balangoda for a Greener Sri Lanka
Partnership: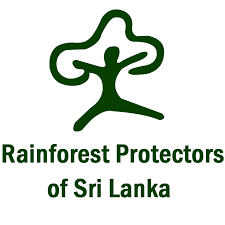 Rainforest Protectors
Location: 15 Acres in Rajawaka Forest Reserve
Hemas Consumer partnered with Rainforest Protectors to plant 15,000 trees with the aim to embed sustainable forest management practices within Sri Lanka, and extend its support towards social initiatives to conserve the forest cover.
Initiative
Endemic Species Conservation Project
Partnership: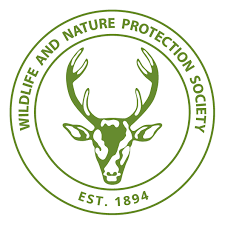 WNPS
Location: Around the Island
Hemas Consumer has initiated a series of mini projects that strives to protect the endemic species of Sri Lanka
Initiative
Say Yes to Life Commits to Take on Diabetes in Sri Lanka
Partnership: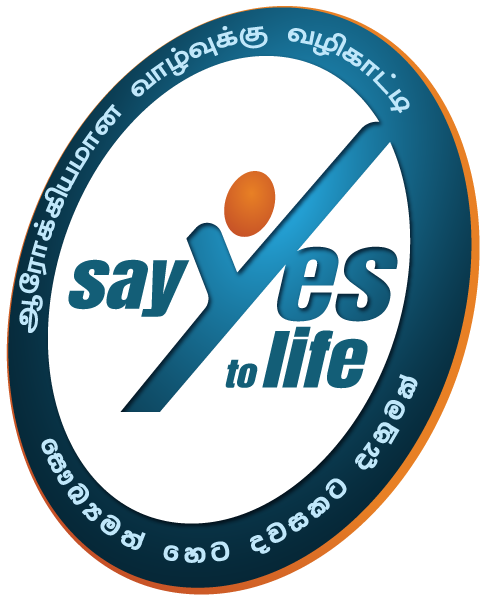 Say Yes to Life
Hemas Holdings PLC in its journey of Making Healthful Living Happen in Sri Lanka" launches the 'Say Yes to Life' campaign to create awareness and educate people to take control and manage their lives in a healthy and joyful manner. The group that has championed families living healthfully since its inception, is inviting people to embrace life and do what it takes to live a fuller life.
With 1 in 4 Sri Lankans being diabetic and the numbers on the rise, 'Say Yes to Life' will focus on educating people about diabetes prevention, nutrition, self-care and management. The campaign hopes to encourage and inspire individuals and families to make healthier choices in how they live, in short challenging them to take charge as they CAN and should have better lives, to keep NCD's at bay. With a rice-based staple diet that does not help in managing blood glucose levels, and the lack of a stratified system to identify at-risk and pre-diabetic persons, it is vital that there is awareness on diabetes and we actively fight it.
Initiative
Kumarika Steps Forward to Support Patients Undergoing Chemotherapy through "Sonduru Diriyawanthi" Campaign
Partnership: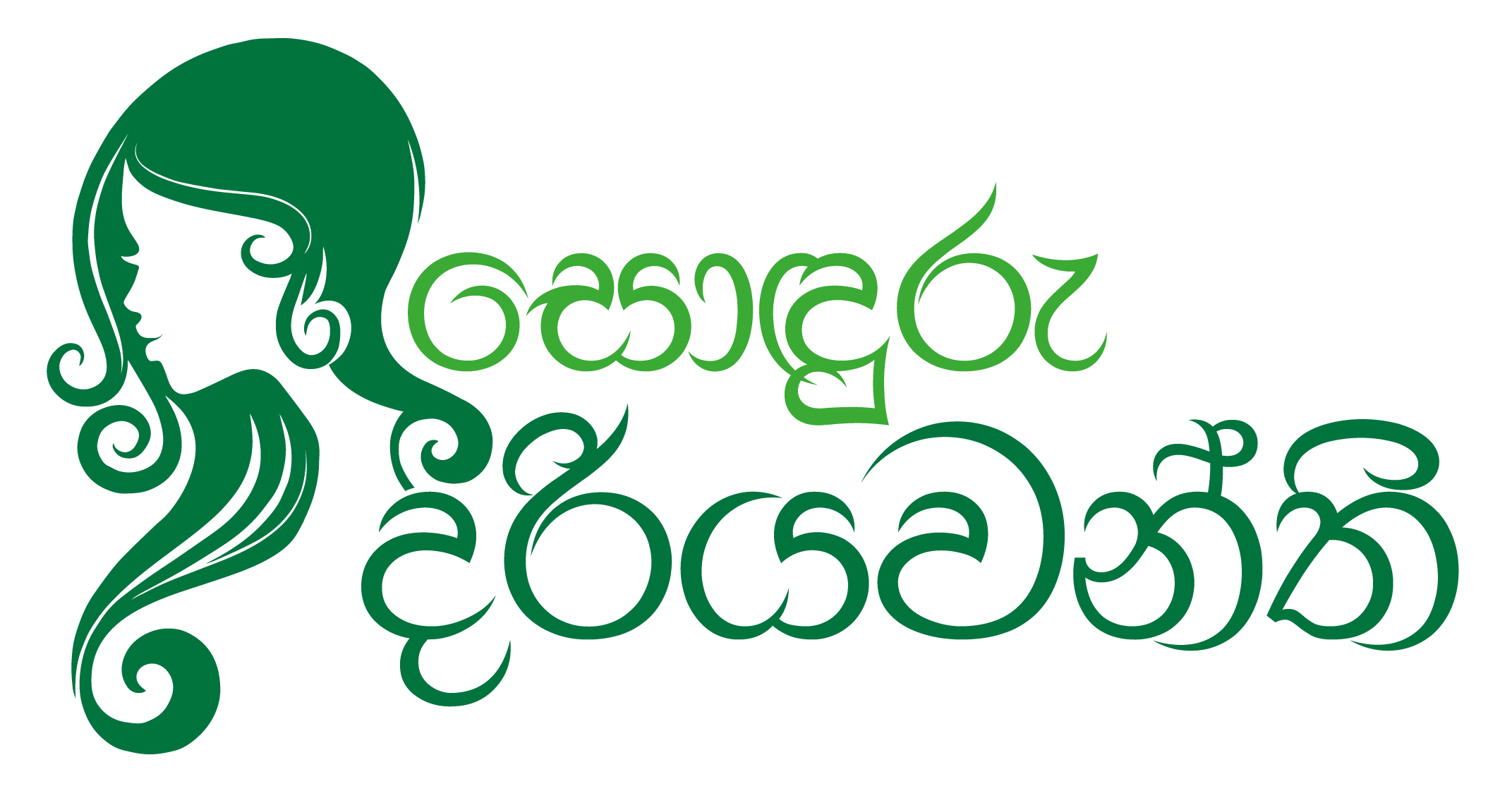 Sonduru Diriyawanthi
Kumarika the truly Sri Lankan hair care brand of Hemas Consumer brands launched its purpose driven initiative "Sonduru Diriyawanthi", a national campaign to support women who are undergoing chemotherapy by addressing the increasing need for natural hair wigs.
The initiative hopes to donate 6,000 wigs annually and carry out activities that builds awareness which includes counselling sessions for patients with an aim to encourage, motivate and inspire hope in them, so that they can lead a happy life. Around 80% of cancer patients are required to undergo Chemotherapy treatment that has a possible side effect of hair loss. A majority of cancer diagnosed women face traumatic situations due to hair loss, which have led them to stay away from their comfort zones. Even though most women are willing to undergo treatment, hair loss becomes a major concern for them that holds them back, causing them to shy away from social interaction, relationships, places of worship and more. The emotional trauma is compounded by the reactions of society and family members leading to severe distress. Having understood the need to support these women to march forward, Project "Sonduru Diriyawanthi" will continue to expand hair wig donation and awareness initiatives around the country.
Initiative
Tackling Period Poverty in Sri Lanka
Partnership: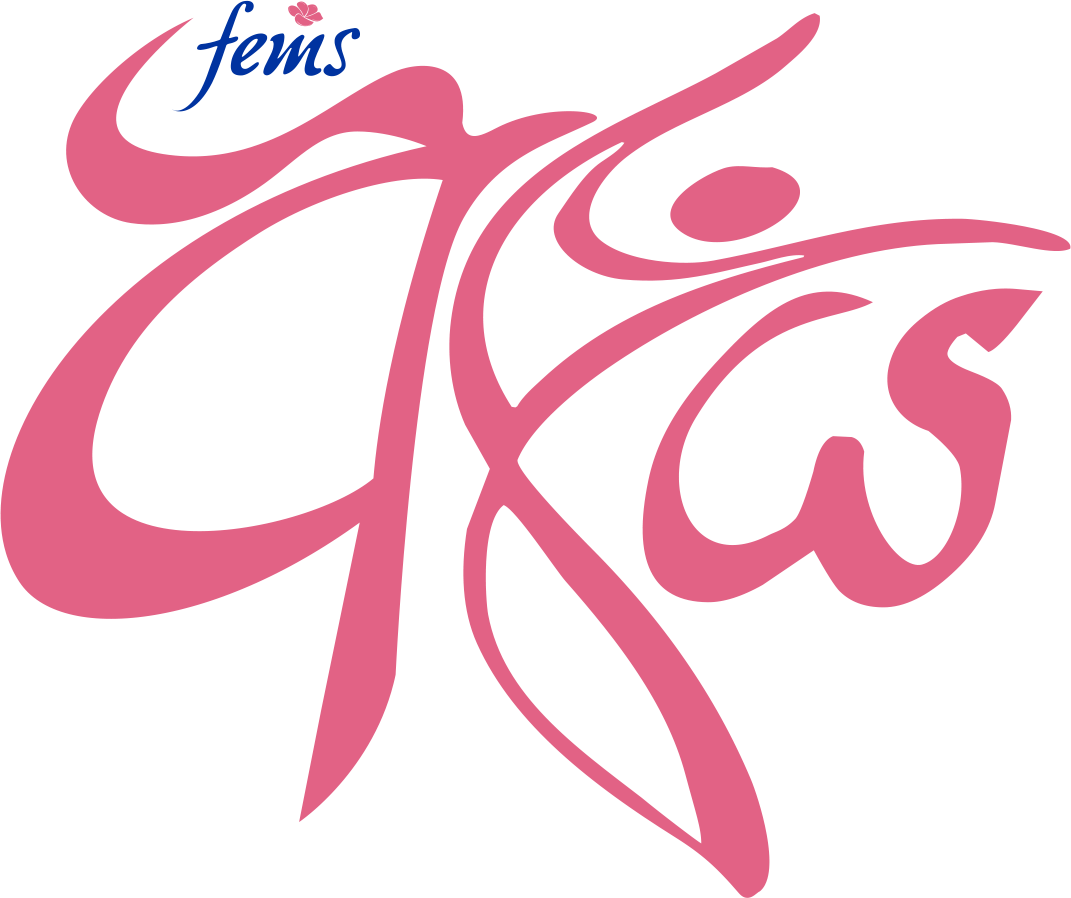 Eya
Fems in a groundbreaking multiparty initiative along with the ARKA initiative, Dilmah's Merrill J. Fernando Charitable Foundation, Sarvodaya Women's Movement and Sarvodaya-Fusion launches Fems AYA.
The initiative focuses on training and education on menstrual health and hygiene and it's long-held myths and misconceptions while also ensuring equal access to high quality napkins for every woman nationwide
Initiative
Creating Equal Learning Opportunities
Partnership: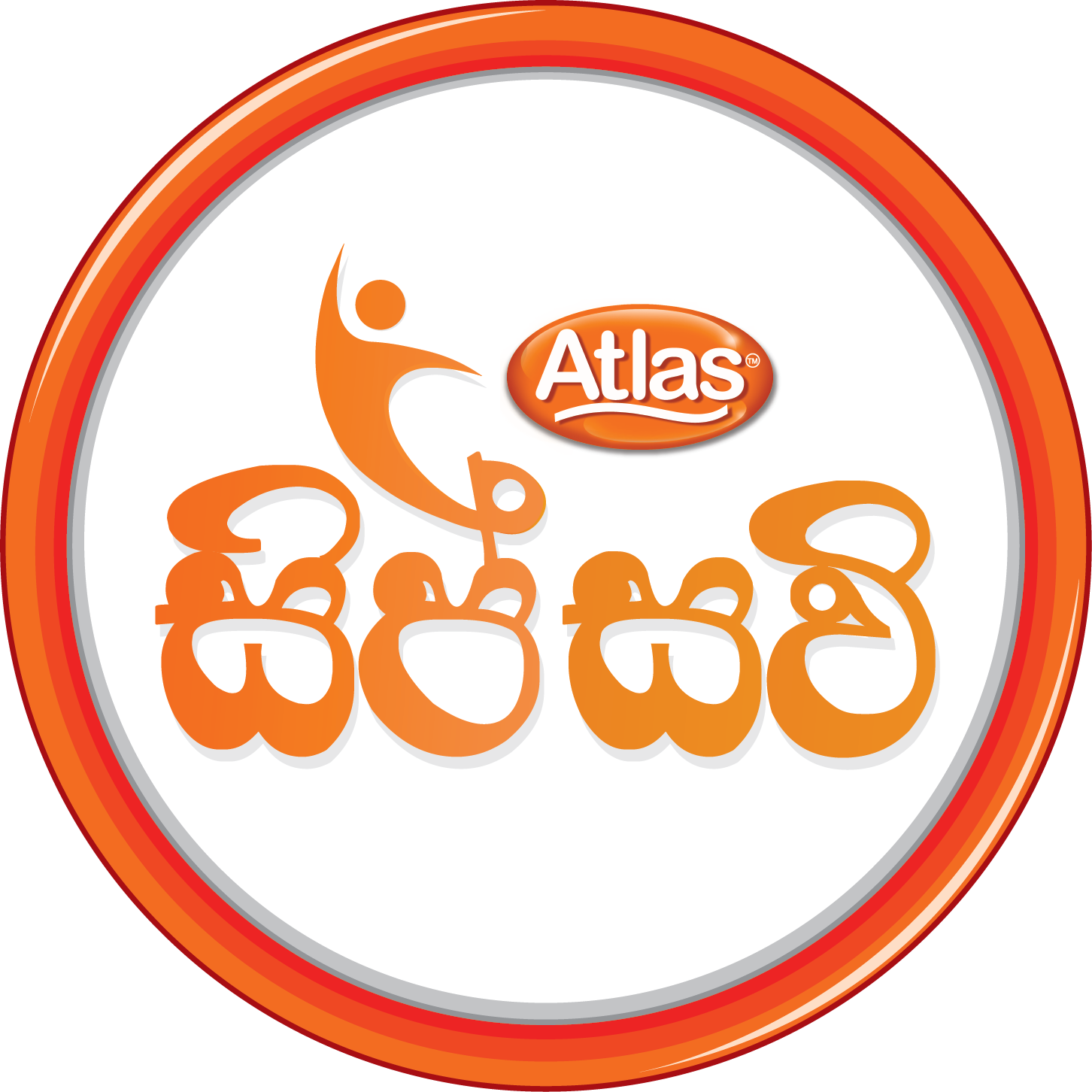 Atlas Sip Savi
Atlas Sip Savi focuses on creating equal learning opportunities for children from underprivileged and underserved backgrounds to continue their education Children who are at risk of dropping out of schools due to financial difficulties are provided with means to continue and complete their education. Educational equipment is also provided for children from low-income families
Group Corporate Affairs
Hemas House, No 75, Braybrook Place, Colombo 02
+94 11 4731731
+94 11 4731777